Finally, the GTX 980 arrived. Some really nice changes come with it.
More details here:
Let the numbers talk: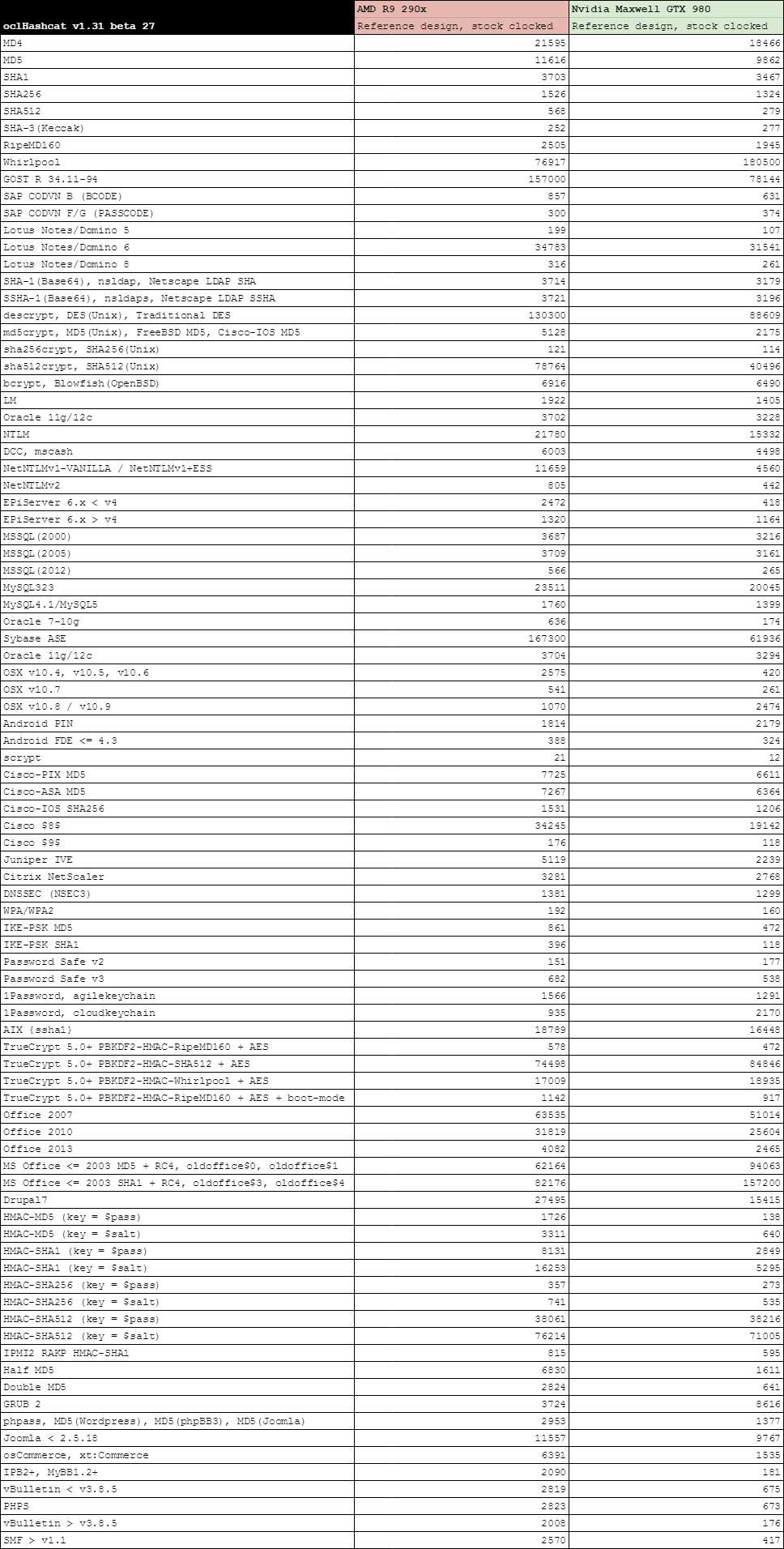 I still have to do some more research on the new sm_52 chipset features. There is a good chance that there is some hidden potential we can use to gain out a bit more speed. That's all I can say for now.
Conclusion:
- The 290x is still in the lead from raw numbers
- The 980 is in the lead from from Speed:Watt ratio (TDP for 290x is 290W, TDP for 980 is 160-180W)
--
atom